Clocks es una de las canciones del grupo Londinense Coldplay que componen su segundo albun de estudio titulado A Rush of Blood to the Head. Este disco de Coldplay fue lanzado a la venta en Agosto del año 2002 con un total de once canciones donde Clocks ocupa la quinta posición. Ademas en este álbum se destacan canciones como God Put a Smile upon Your Face, In My Place y Coldplay – Scientist.
En YouTube Musica te presentamos el video y letra de la canción para que puedas seguirla.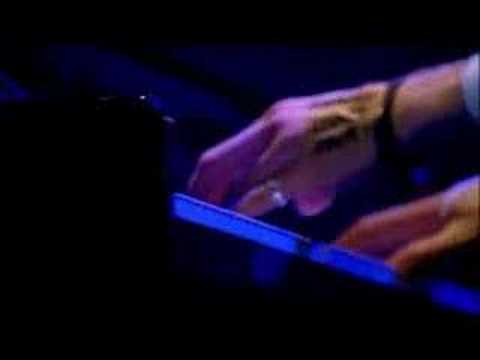 Lights go out and I can't be saved
Tides that I tried to swim against
You've put me down upon my knees
Oh I beg, I beg and plead (singing)
Come out of things unsaid,
shoot an apple of my head (and a)
Trouble that can't be named,
tigers waiting to be tamed (singing)
You are, you are
Confusion never stops,
closing walls and ticking clocks (gonna)
Come back and take you home,
I could not stop,
that you now know (singing)
Come out upon my seas,
curse missed opportunities (am I)
A part of the cure,
or am I part of the disease (singing)
You are [x6]
And nothing else compares
Oh no nothing else compares
And nothing else compares
You are [continues in background]
Home, home, where I wanted to go [x4]
No olvides formar parte de YouTube Musica dejando tu comentario contándonos que te pareció la canción.