Hoy mirando nuestro sitio en facebook encontramos un pedido de una de nuestras fans y acá estamos cumpliendo con ella. El tema solicitado es Don't Speak de la banda norteamericana No Doubt, una de las canciones mas importantes de la década de los 90. Esta canción forma parte del tercer álbum de estudio de No Doubt lanzado en el año 1995 bajo el titulo Tragic Kingdom y cuenta con Don't Speak como el tercero de sus singles. Con el tiempo, Don't Speak se convirtió en el sencillo mas importante de la banda y hoy en dia con solo escuchar sus primeras estrofas cualquier puede reconocerlo.
Como siempre les decimos, estamos atentos a todos los pedidos que nos pueda hacer y es nuestra intención complacerlos los antes posibles. Solo tienen que comentarnos cuales son sus canciones preferidas que quieren que sumemos a nuestro sitio y trataremos de hacerlo.
En YouTube Musica te presentamos el videoclip musical y letra de la canción para que puedas seguirla.
Video de No Doubt – Don't Speak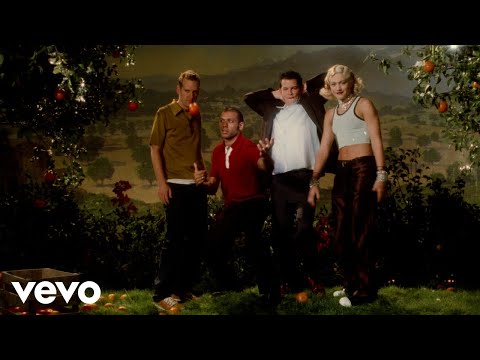 Letra de No Doubt – Don't Speak
You and me
We used to be together
Every day together always
I really feel
I'm losing my best friend
I can't believe
This could be the end
It looks as though you're letting go
And if it's real,
Well I don't want to know
Chorus:
Don't speak
I know just what you're saying
So please stop explaining
Don't tell me 'cause it hurts
Don't speak
I know what you're thinking
I don't need your reasons
Don't tell me 'cause it hurts
Our memories
They can be inviting
But some are altogether
Mighty frightening
As we die, both you and I
With my head in my hands
I sit and cry
Repeat Chorus
It's all ending
I gotta stop pretending who we are…
You and me
I can see us dying … are we?
Repeat Chorus
Que te pareció la canción Don't Speak de No Doubt?.