The Riddle es el nuevo single del Dj italiano Prezioso & Marvin que se ha puesto de moda. Esta canción es utilizada por el programa de televisión Animales sueltos que conduce Alejandro Fantino cada vez que van o vuelven de una tanda de comerciales. Por otro lado, The Riddle fue lanzado en el año 2010 y forma parte del álbum Maxima FM Compilation Vol. 11 editado también en el 2010.
En YouTube Música te presentamos el videoclip musical y letra de la canción para que puedas seguirla.
Video de Prezioso & Marvin – The Riddle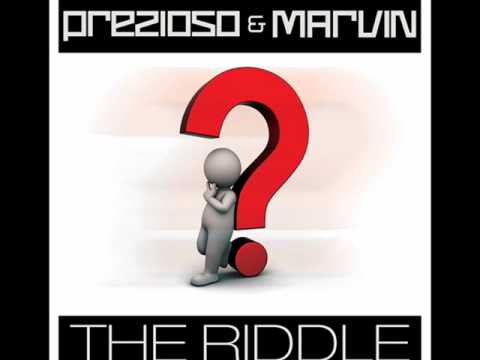 Letra de Prezioso & Marvin – The Riddle
Near a tree by a river
There´s a hole in the ground
Where an old man of Aran
Goes around and around
And his mind is a beacon
In the veil of the night
For a strange kind of fashion
There´s a wrong and a right
Que te pareció la canción The Riddle de Prezioso & Marvin?.