Angels es una de las canciones mas exitosas del cantante británico Robbie Williams que forma parte de su primer álbum de estudio titulado Life thru a Lens lanzado en el año 1997. Angels fue presentada como el cuarto single del disco de Robbie Williams y obtuvo una aceptación masiva al punto de ser reconocida como una de sus mejores canciones.
En YouTube Musica te presentamos el video y letra de la canción para que puedas seguirla.
Video de Robbie Williams – Angels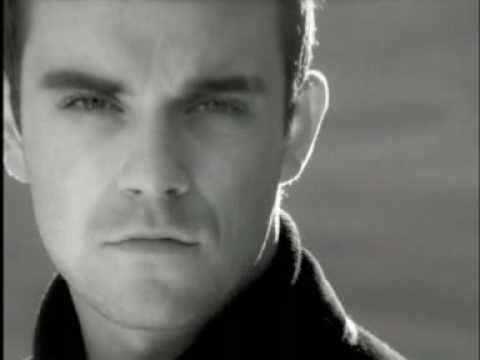 Letra de Robbie Williams – Angels
I sit and wait
Does an angel contemplate my fate
And do they know
The places where we go
When we're grey and old
'cos I have been told
That salvation lets their wings unfold
So when I'm lying in my bed
Thoughts running through my head
And I feel that love is dead
I'm loving angels instead
And through it all she offers me protection
A lot of love and affection
Whether I'm right or wrong
And down the waterfall
Wherever it may take me
I know that life won't break me
When I come to call she won't forsake me
I'm loving angels instead
When I'm feeling weak
And my pain walks down a one way street
I look above
And I know I'll always be blessed with love
And as the feeling grows
She breathes flesh to my bones
And when love is dead
I'm loving angels instead
Chorus x 2
No olvides formar parte de YouTube Musica dejando tu comentario contándonos que te pareció la canción.