Hace unos días que venimos preparándonos para hoy, el día de los enamorados, presentando muchas canciones de amor para todos aquellos que quieran regalarle un lindo tema a esa persona especial. Antes presentábamos I Will Always Love You de Whitney Houston, una de las primeras canciones en todos los rankins que tienen que ver con canciones románticas. Y ahora traemos el tema que sigue en el listado, es decir la segunda, para muchos, mejor canción de amor que existe y se trata de Love Me Tender de Elvis Presley. En esta ocasión, cuenta con la participación de la cantante mexicana Thalia.
En YouTube Música te presentamos el videoclip musical y letra de la canción para que puedas seguirla.
Video de Thalia y Elvis Presley – Love Me Tender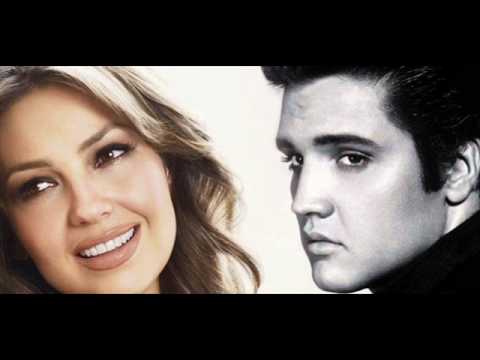 Letra de Thalia y Elvis Presley – Love Me Tender
Love me tender,
Love me sweet,
Never let me go.
You have made my life complete,
And I love you so.
Love me tender,
Love me true,
All my dreams fulfilled.
For my darlin I love you,
And I always will.
Love me tender,
Love me long,
Take me to your heart.
For it's there that I belong,
And well never part.
Love me tender,
Love me dear,
Tell me you are mine.
Ill be yours through all the years,
Till the end of time.
(when at last my dreams come true
Darling this I know
Happiness will follow you
Everywhere you go)
No olvides formar parte de YouTube Música dejando tu comentario contándonos que te pareció la canción.