Con esto de que estará U2 en la Argentina no viene mal presentar uno de los clásicos mas importantes de la banda irlandesa. Por eso hoy queremos mostrarles la canción One, sin dudas una de las que han marcado la carrera de U2. En su version original, One fue parte del disco Achtung Baby, el tercero de U2, que fue lanzado en el año 1992. Con el paso del tiempo, esta canción fue interpretada de distintas maneras y por distintos artistas por lo que podemos encontrar varias versiones y muy buenas. En esta ocasión traemos la que podemos encontrar en su canal de youtube y es Anton Corbjin Version.
En YouTube Música te presentamos el videoclip musical y letra de la canción para que puedas seguirla.
Video de U2 One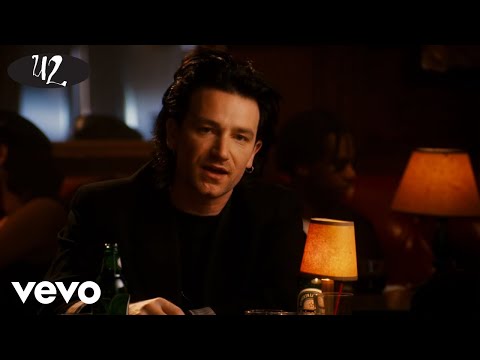 Letra de U2 – One
Is It getting better, or do you feel the same?
Will it make it easy on you now, you've got someone to blame?
You say, one love, one life, i'ts one need,In the night,
One Love, get to share it, leaves your darling, If you don't care for it
Did I Disappoint You?
Or leavea a bad taste in your mouth?
You act like you've never had love
And you want me and go without
Well i'ts too late, tonight.
To drag the past out into the light,
We're one, but we're not the same
We get to carry each other, carry each other, one…
Have you come here for forgiveness?
Have you come to raise the dead?
Have you come here to pray Jesus,
to the Lappers in your head?
Work it out, as a strong voice running a lot,
you gave me nothing now it's all i've got
We're one, but we're not the same,
If we hurt each other then we'll do it again
You Say, Love Is A Temple, Love Higher A Law,
Love Is A Temple,Love a Higher Law
You ask to me to enter, but then you make me crawl,
And I Can't Be Holding On
To What You Got it, When All You Got Is Hurt
One Love, One Blood ,One Life
You Got To Do What You Should
One Life, With Each Other : sisters and my brothers
One Life
But We're Not The Same
We Get To Carry Each Other
Carry Each Other
One
One love, one
No olvides formar parte de YouTube Música dejando tu comentario contándonos que te pareció la canción.